Benvenuto!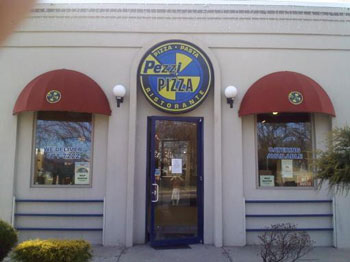 Benvenuto alla Pezzi Pizza, una fetta piccola dell'Italia. In English, that's welcome to Pezzi Pizza, a little slice of Italy in Sea Cliff. The decor includes a lovely painting on the wall that makes you feel like you're eating somewhere in Italy. Vintage Italian posters hang along the blue and white faux-finished walls, along with a bunch of vibrantly colored decorative plates. Whimsical blue and yellow tiles line the walls around the tables. A little bar, serving beer and wine, is tucked away in the corner. The dining room is bright and cheerful, with booths in primary colors, and a giant glass case full of calzones and pizza --which are some of the best around.

The Place For Pizza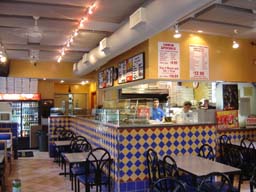 When the image of a hot, bubbling penne alla vodka pie lodges in your mind's eye, the place to go is Pezzi Pizza. With a variety of pizzas and the helpful staff who are more than willing to explain them, you'll definitely be happy with your choice. In addition to cheeseless pizzas with grilled eggplant or grilled chicken bruschetta, the menu, like a Roman legion, has a fierce collection of handsome dishes ready to march on your stomach; but if the chicken cacciatore or baked lasagna sound like they'd march on your gut and set up camp, then best go with the fat-free ravioli. Desserts are made up of a delicious Italian selection, such as Italian cheesecake, Tiramisu, Cannoli, and Lemon Sorbet.

Family Oriented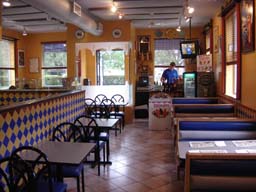 Pezzi Pizza is a nice, family oriented restaurant/pizzeria. We are open seven days a week. You can either dine in, take out or have your food delivered. We also offer catering. The menu has an excellent assortment of your basic and not-so-basic pizzas, whole pies or by the slice, with or without cheese, plus a roster of pastas, calzones, heros, appetizers, salads, entrees, seafood, baked dishes, side orders and desserts plus a separate catering menu.

cheap nfl jerseys